Client
Buying/Selling High Technology Presentation
Note: The Inforum presentation won Aldus Magazine's best business presentation of the year award.
Challenge
To create a riveting slide presentation to deliver Inforum's latest research results on technology executives' purchasing habits. The presentation must capture the interest of 150+ Silicon Valley executives at a West Coast breakfast meeting.
Background
Inforum is Atlanta's technology center, a 1.5 million square foot building that supports thousands of visitors annually. Inforum executives had a statistically-laden research report that had to be transformed into a dynamic sales presentation to promote new uses of the Inforum facility. Note: The project was so successful that Inforum hired us to design a follow on second presentation the next year, where 200 executives attended.
Services Provided
Research and Analysis Researched and analyzed Inforum's MIS Manager's Survey to identify critical research findings.
Information Design Developed a presentation information design that offered a logical unfolding of the complex research facts and statistics.
Instructional Design Developed an instructional design that paced the presentation information with a variety of slide structures, graphics, and color strategies to separ ate topics presented.
Storyboards
Wrote the presentation's script, speaker notes and storyboards, and coached Inforum executives on a successful presentation delivery.
Client
SunSpectrum InfoExpress Customer Newsletter
Challenge
To collaborate with an internal Sun product team to develop a visually dynamic newsletter targeted to Sun's service contract customers. The newsletter must concisely communicate the latest updates to Sun's Solaris operating system and co-packaged products, offer ing customers a quick overview of new features and capabilities.
Services Provided
Research and Analysis Researched and analyzed the target market and information that must be communicated to Sun contract customers.
Information Design Developed an information design that employed the use of headlines, bullet points, short text blocks, graphs and charts to quickly communicate the latest update news.
Writing
Wrote ongoing editions of the newsletter for four years, refining the tone, format and content design to better meet the needs of Sun customers.
Client
Case Study Article: MIT Media Lab's "Brain Opera"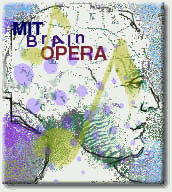 Challenge
To write a case study that focuses on the use of Elo TouchSystem's high-end touchscreens in the premiere of MIT Media Lab's "Brain Opera," an avant-garde musical event, at New York City's Lincoln Center. The case study must explore how Elo's products were critical to the success of MIT's hyper instruments, which were invented especially for this eclectic event.
Services Provided
Research
Researched Elo's touch screen products and the Brain Opera by interviewing Elo executives and Media Lab product developers.
Information Design Developed information design that used the Brain Opera as a showcase for Elo products.
Writing
Wrote an upbeat article that focused on how Elo touch screens were used in one of the Opera's key hyper instruments.